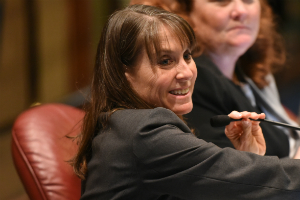 SPRINGFIELD – Under a new bill sponsored by State Senator Laura Fine (D-Glenview), health insurance companies would be required to provide more comprehensive mental healthcare coverage.
A Collaborative Care Model (CoCM) is a specific type of group care to treat common mental health issues that require frequent and systematic follow-ups, such as depression and anxiety. Fine's legislation, Senate Bill 2085, mandates insurance providers to include a CoCM in their coverage.
"Collaborative care models can often be more effective in treating patients with common mental health issues, and can save money for both patients and providers," Fine said. "By requiring insurance companies to cover this type of integrated care, we allow patients in Illinois to have more freedom to seek out the care that is best for them."
The bill passed through the Senate Committee on Insurance by a vote of 18 – 0 and now moves to the full Senate for consideration.