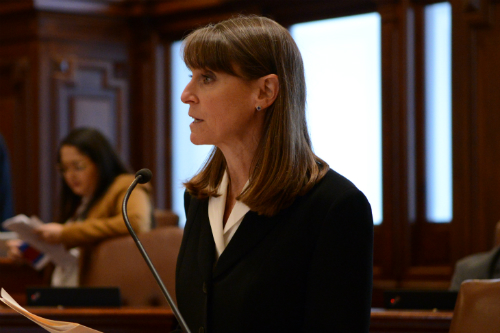 SPRINGFIELD – Six years and two governors after it was formed, a neglected task force aimed at producing workable wind energy policy should finally convene under legislation passed by State Senator Laura Fine (D-Glenview). This will put the state on a path toward reducing fossil fuel consumption.
"This is a positive step in addressing the issue of fossil fuel depletion and climate change," Fine said. "We need to transition toward renewable, green energy before it's too late. This task will bring us toward meeting our goals, and it must convene."
House Bill 3482 urges Gov. Pritzker to convene the Offshore Wind Energy Economic Development Policy Task Force, officially formed in 2013 and then ignored by former Governors Pat Quinn and Bruce Rauner. The group's stated objective is to analyze and evaluate policies and economic options necessary to develop the state's offshore wind energy.
The bill passed both chambers of the General Assembly with unanimous support and will proceed to the governor for approval.