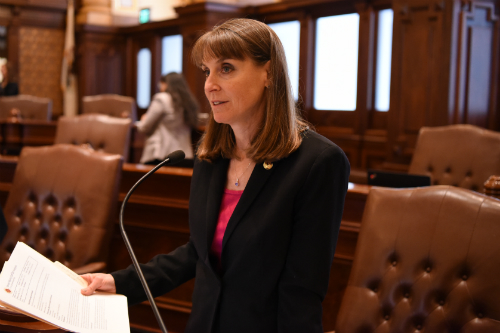 SPRINGFIELD – To move more apprentices from learning to working, State Senator Laura Fine (D-Glenview) is pushing for a plan that would factor an aspiring firefighter's apprenticeship work into hiring considerations.
Current law gives firefighter hiring preferences to applicants who are veterans, cadets, have bachelors or associates degrees, paramedics, have been employed in related positions or who reside in the jurisdiction of the fire district. House Bill 2854 adds an additional preference toward applicants who have completed over 600 hours of fire suppression work as an apprentice.
"Many applicants have previous experience fighting fires, but they aren't given preference in hiring," Fine said. "This bill gives fire departments the ability to factor in that practical experience as they hire firefighters to help keep their communities as safe as possible."
The bill was approved unanimously by the Senate. Since it was amended in the Senate, it must return to the House for concurrence before it can be sent to the governor.