Published: Tuesday, May 21, 2019 02:48 PM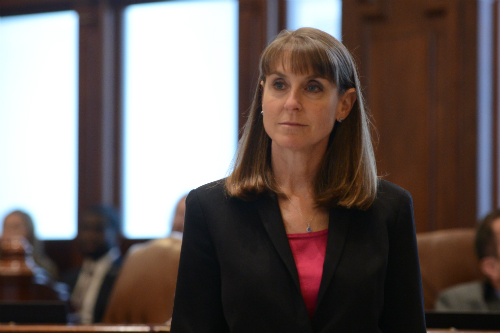 SPRINGFIELD – A new bill sponsored by State Senator Laura Fine (D-Glenview) would extend the statute of limitations from five years to 10 on certain types of theft, including identity theft or financial exploitation of the elderly.
House Bill 2287 gives victims of such crimes 10 years from the date the last act was committed to press charges. Crimes covered under this wider prosecution window include identity theft or financial exploitation of an elderly person or person with disabilities, or that involve theft of property exceeding $100,000 in value.
"These are serious crimes that can leave people in financial ruin for years," Fine said. "Giving victims of crimes a bit more time to file charges allows them to have a better chance to receive the justice they deserve, especially in cases where the victim may not realize what's happened until well after the fact."
The legislation passed the Senate with unanimous, bipartisan support. It will be sent to the governor for approval.
Category: Press Releases