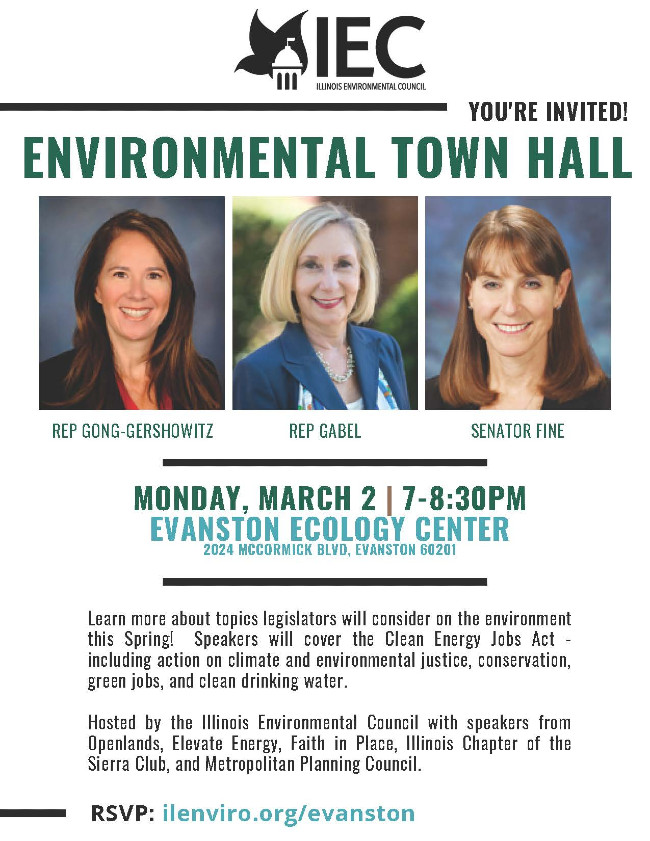 SPRINGFIELD – Residents interested in environmental causes are encouraged to join State Senator Laura Fine (D-Glenview) at an upcoming Environmental Town Hall, where panelists will discuss current legislation designed to protect natural resources and combat climate change.
"I'm thrilled to have this opportunity to communicate my ambitious legislative agenda to the eco-conscious residents of our community," said Fine. "Protecting our wetlands, transitioning to clean energy and reducing the amount of trash in our landfills are all priorities this session."
Other speakers include Rep. Robyn Gabel, Rep. Jennifer Gong-Gershowitz and representatives from various local environmental groups. The event is hosted by the Illinois Environmental Council. The event is free and open to the public, and online registration is encouraged, but not required.