Published: Monday, October 04, 2021 03:15 PM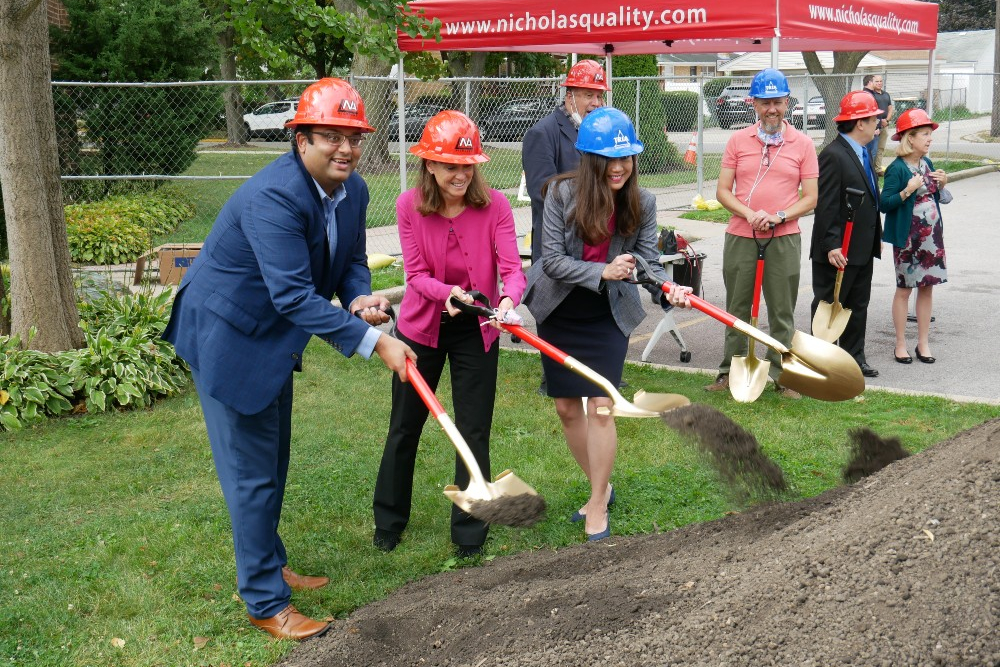 MORTON GROVE – State Senators Laura Fine (D-Glenview) and Ram Villivalam (D-Chicago) joined administrators, staff and other officials on Monday for a groundbreaking ceremony at the Julia S. Molloy Education Center in Morton Grove.
"The Molloy School is life changing for the most vulnerable students in our district," Senator Fine said. "This expansion will allow the school to continue its incredible work of educating our children."
"This expansion will provide students throughout our community with a quality learning environment tailored to their needs," Villivalam said. "I am proud to stand with our youth, parents and educators that serve our community today."
The Molloy Education Center serves P-12 students with disabilities that require services not available in their home school districts. The center is open to students across Niles Township, which includes Skokie, Lincolnwood, Morton Grove, Golf and Niles.
"The Julia S. Molloy Education Center has a proud history of providing high-quality instruction to meet the educational needs of the students with disabilities who have attended over the past 50 years," said Tarin Kendrick, Executive Director of the Niles Township District for Special Education. "We are proud to be part of a community who has committed to the Molloy Renovation Project to ensure the needs of today's learners are met."
The last addition made to the Molloy Education Center was in 1998. The new project includes an expanded gym, administrative offices, training and conference rooms, larger classrooms, functional student spaces, space for support staff and an expanded parking lot. State Senators Fine and Villivalam secured $2 million for the project as part of the Rebuild Illinois construction program.
Category: Uncategorised