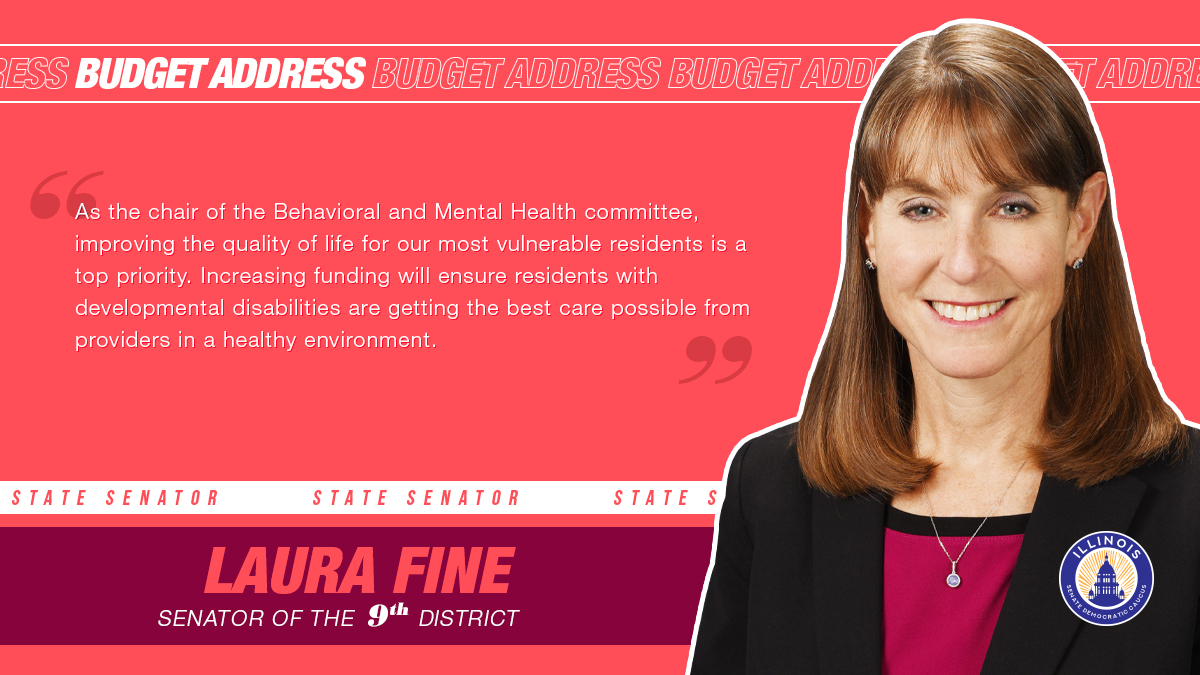 SPRINGFIELD – Gov. JB Pritzker gave his annual State of the State address on Wednesday, proposing budget allocations for FY24. After hearing his remarks, State Senator Laura Fine is highlighting the governor's proposed investments in environmental protections and services for people with developmental disabilities.
"We need to do all we can to protect our environment. Pollutants are negatively impacting our air and water quality," said Fine (D-Glenview). "Investing in our environment's protection and sustainability is vital to supporting Illinois' future. This proposed budget sets a cleaner path for the protection of our children's generation."
The proposed budget allocates $580 million to the Department of Natural Resources to invest in environmental protections. It also allocates $870 million to the Environmental Protection Agency, $20 million of which would fund the Electric Vehicle rebate, to remove pollutants and encourage sustainable consumption to slow the progress of climate change.
Additionally, the proposed budget provides over $2 billion for services for people with developmental disabilities—a nearly $200 million increase to previous funding. This investment will support pay raises for direct service providers, increasing staffing at facilities, and more.
"As the chair of the Behavioral and Mental Health committee, improving the quality of life for our most vulnerable residents is a top priority. I am dedicated to investing in the facilities and programs in our state to reach that goal for both residents and staff," Fine said. "Increasing staffing will ensure residents with developmental disabilities are getting the best care possible from providers in a healthy environment."
Senator Fine looks forward to working with the governor and her colleagues in the General Assembly to negotiate the finalized budget.