Published: Thursday, May 23, 2019 04:16 PM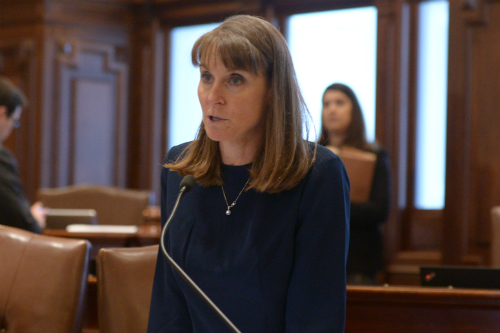 SPRINGFIELD – A new bill sponsored by State Senator Laura Fine (D-Glenview) will allow prescribing physicians to receive comprehensive pharmaceutical education.
"Prescription drugs are an important tool in keeping patients healthy," Fine said. "We should strive to ensure that the doctors writing those prescriptions have the most accurately, timely, and thorough information available."
House Bill 3097 requires the Department of Health and Family Services to develop a pharmaceutical education program for prescribing physicians. The program would use evidence-based, noncommercial sources and would be taught by specially trained pharmacists, nurses or health professionals. It would include instruction regarding the treatment of chronic non-cancer pain, diabetes, hypertension, hyperlipidemia, respiratory syncytial virus, and nicotine dependence.
The bill passed through the Senate and the House of Representatives with unanimous bipartisan support. It will be sent to the governor for approval.
Category: Press Releases