Published: Friday, May 31, 2019 10:23 PM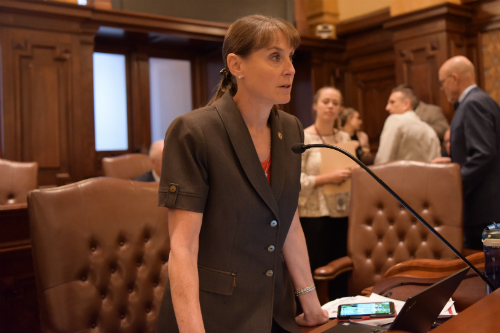 SPRINGFIELD – In a historic vote, the Illinois Senate voted to pass the Reproductive Health Act, safeguarding the right of women to make decisions about their own reproductive healthcare. State Senator Laura Fine (D-Glenview) was one of 34 Senators to support the measure.
"These are personal decisions that need to be made between a woman and her doctor," Fine said. "As a legislator and as a woman, I believe that reproductive rights are human rights and that it is our duty to defend those rights. I'm proud to have been a part of passing this important legislation."
Senate Bill 25 creates the Reproductive Health Act, which establishes a fundamental right of an individual to make decisions about their reproductive care, including contraception, maternity care or an abortion. The bill also requires private health insurance plans to cover abortion services like it would any other pregnancy related care, with an exception for conscience-based refusal.
The legislation codifies existing practices into law, and will operate independently of federal law in the event that protections under Roe v. Wade are struck down.
"The federal government seems openly hostile to reproductive health, and some of the recent laws attacking these freedoms are likely to be heard by the Supreme Court," Fine said. "By establishing this law here in Illinois, we are guaranteeing that our state will always be a place for women to safely make decisions about their own reproductive health regardless of what happens at the federal level."
The bill passed the Senate and the House of Representatives, and will now head to the governor for approval.
Category: Press Releases