Published: Wednesday, July 10, 2019 03:13 PM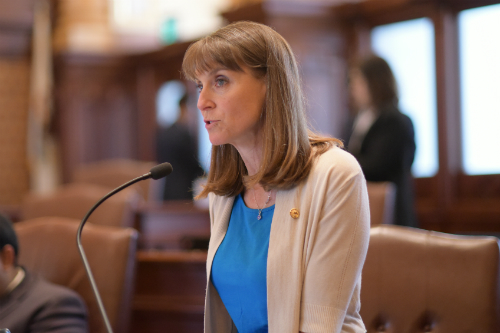 CHICAGO – As the Fifth Circuit Court prepares to hear opening arguments in the Texas v. United States lawsuit that threatens to derail health coverage and pre-existing conditions protections for millions of Americans, local Illinois leaders and people who depend on Affordable Care Act (ACA) for health coverage condemned this latest attack on health care.
After failing to legislatively repeal the ACA, President Trump vowed to dismantle the health care law piece by piece. His 2017 tax law cut over $300 billion from the ACA to fund permanent tax breaks for corporations by making changes to the individual mandate. In February of 2018, twenty Republican-controlled states filed a lawsuit to overturn the ACA based on those changes in the tax law, backed by President's Trump's Department of Justice (DOJ).
In March, DOJ filed a brief arguing that the entire law, including its protections for pre-existing conditions, should be overturned.
California Attorney General Becerra, along with over 20 state Attorney Generals from both parties including Illinois and the U.S. House of Representatives, have stepped up to defend the ACA and preserve coverage for 20 million people, pre-existing condition protections for 130 million people and other key provisions of ACA that lower drug prices for seniors, provide coverage to people up to age 26 on their parents' plans and stop insurers from charging women more than men for the same coverage.
"The Affordable Care Act ensures access to critical medical care for thousands of Illinois residents, including vulnerable populations such as seniors, children with preexisting conditions, and people who rely on Medicaid," Illinois Attorney General Kwame Raoul said. "I am committed to fighting the federal government's callous and unconstitutional efforts to deny millions of Americans access to the health care they deserve."
"In simple terms, the Trump lawsuit will make America sick again," said State Senator Laura Fine (IL-9). The impact of a bad decision will go far beyond the 20 million who get coverage under the ACA. The ACA has been a job creator for Illinois in addition to providing protections for all. I am proud to have sponsored Protect ACA Resolution (SR 264) in the Illinois State Senate this past session which affirms our commitment to the Affordable Care Act and Medicaid. My constituents in the 9th district and in the entire state do not want to go back to the dark days before the ACA."
"Thousands of Illinoisans depend on coverage under the Affordable Care Act, but millions have benefited from the act's protections for all health consumers" said William McNary, Co-Director, Citizen Action/IL. "If this latest attack on the ACA succeeds; 605,000 people in Illinois would lose their private or Medicaid coverage; 5.4 million people with pre-existing conditions would lose their protections and potentially lose their coverage or have to pay more; 187,360 seniors on Medicare who currently get discounts on their prescription drugs would face increased costs; and 5.89 million Illinoisans would lose free preventive care."
"Without the ACA, I wouldn't be able to afford my blood pressure, cholesterol and glaucoma medicines. The ACA closed the gap in coverage under Medicare Part D. It's not fair for President Trump to keep playing partisan games with healthcare. This lawsuit puts healthcare at risk for seniors like me" said Katie Jordan of Chicago and a member of the IL Alliance for Retired Americans.
More than 130 million people with pre-existing conditions like diabetes, high blood pressure or pregnancy depend on the Affordable Care Act and could be denied coverage or forced to pay higher premiums if this lawsuit succeeds.
Millions of seniors who are getting discounts on prescription drugs in Medicare could go back to paying more for medicine or could lose free preventive care they gained under the ACA. Young people up to age 26 who currently get coverage on their parents plan could lose insurance. And millions of women could go back to facing gender discrimination that allows insurers to charge them more than a man for the same insurance.
Polls show that the majority of Americans do not want to see the Affordable Care Act overturned or continually attacked, but rather want lawmakers to build on the existing law to expand coverage, affordability and quality of coverage.
Category: Uncategorised