Published: Wednesday, February 17, 2021 01:05 PM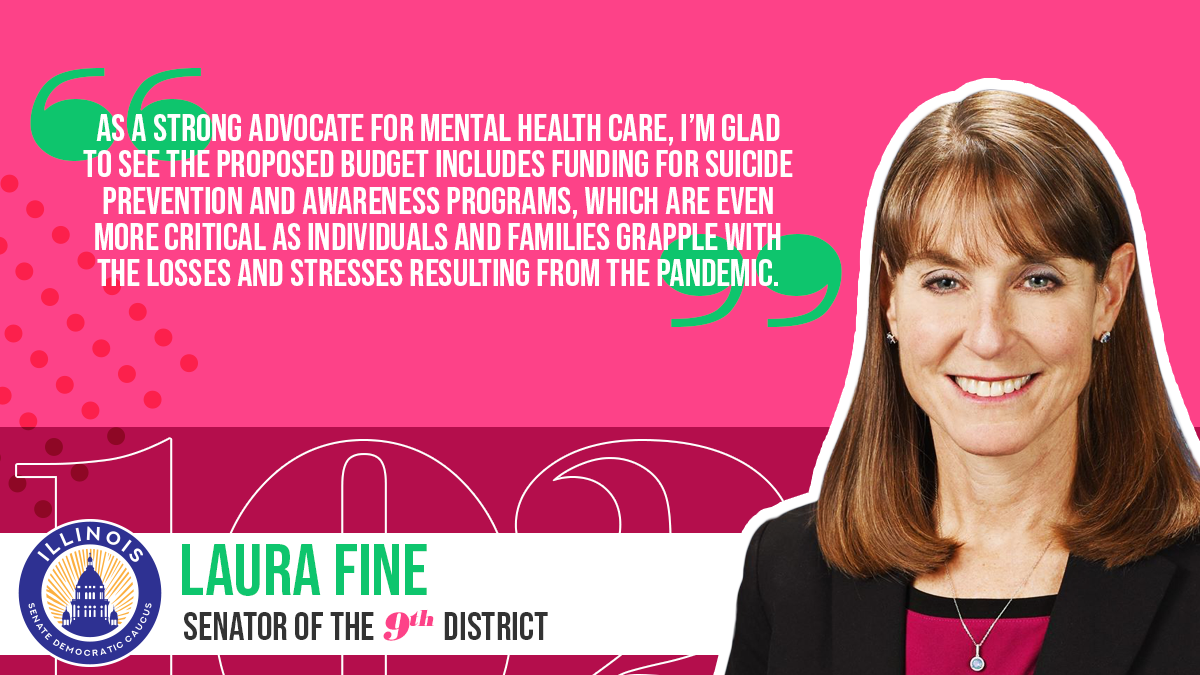 SPRINGFIELD – In response to the governor's annual budget address Wednesday, State Senator Laura Fine (D-Glenview) released the following statement:
"Given the challenges Illinois has faced over the last year, the governor's proposal for a balanced, functional budget is both a relief and a promise that we are on the road to recovery.
"As a strong advocate for mental health care, I'm glad to see the proposed budget includes funding for suicide prevention and awareness programs, which are even more critical as individuals and families grapple with the losses and stresses resulting from the pandemic.
"However, I'm concerned that the governor's proposed budget does not adequately consider the new needs of our schools, which have taken on a particularly heavy burden in the transition to remote and hybrid learning during the COVID-19 crisis. We have to protect our children's academic futures, especially as we look toward a post-pandemic world.
"I look forward to continuing negotiations with my fellow lawmakers in the General Assembly to build a budget that supports all Illinoisans, including our teachers and students, through the challenges of the pandemic and beyond."
Category: Press Releases