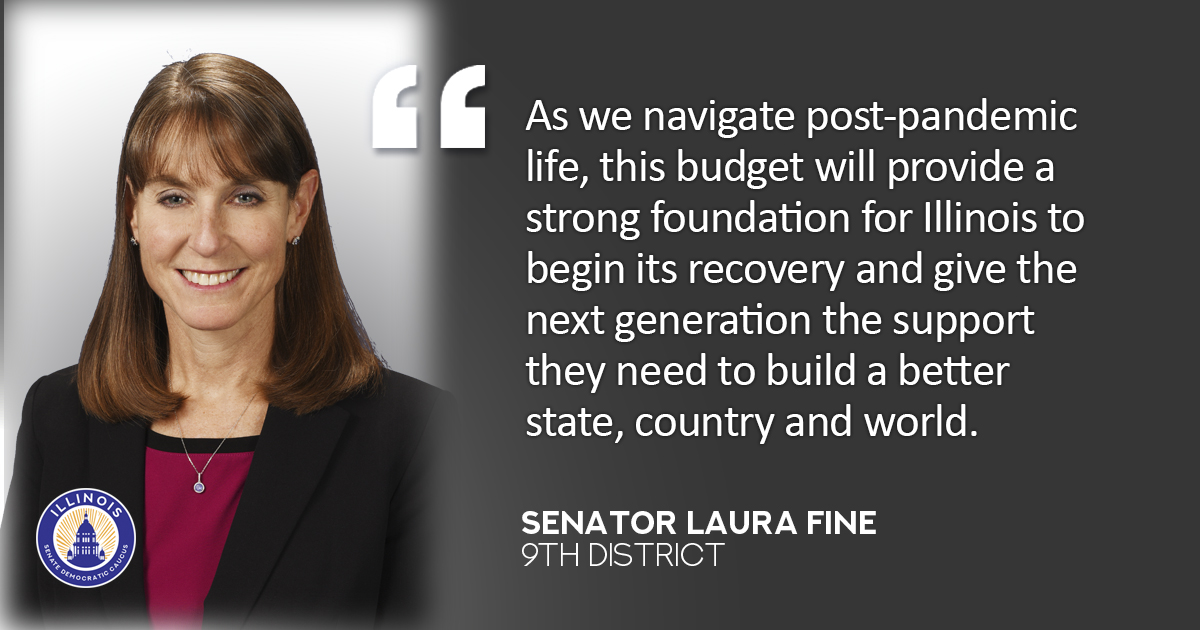 SPRINGFIELD – State Senator Laura Fine (D-Glenview) released the following statement regarding the General Assembly's passage of a state budget for the 2021 fiscal year:
"The COVID-19 pandemic clearly demonstrates that we must make sure all Illinoisans have the tools they need to face critical and unexpected challenges.
"As we navigate post-pandemic life, this budget will provide a strong foundation for Illinois to begin its recovery and give the next generation the support they need to build a better state, country and world.
"As a result of the virus, supportive government services are needed more now than ever before. I support this budget because it provides $871.8 million in additional funding for the human services agencies supporting people through these difficult times, allowing important aid—including SNAP and child care assistance programs—to give people the support they need.
"I'm also pleased to see a budget that acknowledges the importance of preparing every child in Illinois with a quality education. We must ensure our future doctors, scientists, public health experts and lawmakers are able to handle whatever the world throws at them. For that reason, I fought hard to preserve funding for both K-12 and higher education."