Published: Wednesday, February 19, 2020 03:43 PM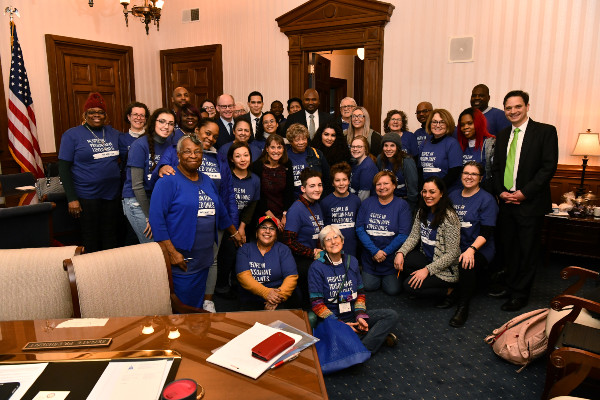 SPRINGFIELD – Family members of people serving time would be ensured fair treatment by the Illinois Department of Corrections (IDOC) under a new bill sponsored by State Senator Laura Fine (D-Glenview).
"A family member might travel for hours to see their loved one and then can be denied the visit on a whim," said Fine. "We need to respect these families and give visitors the power to make sure their grievances and suggestions are heard."
The measure requires IDOC to appoint a point-of-contact person to receive suggestions, complaints and other comments from visitors to prison facilities, and from other members of the public.
To draft the legislation, Fine partnered with Restore Justice, a Chicago-based organization that advocates for fairness, humanity and compassion throughout the Illinois criminal justice system.
The Restore Justice team has witnessed countless visitors being turned away unfairly. In one instance, staff confiscated a baby blanket from a family with an infant and denied a visit when the infant cried, claiming that the child was being disruptive.
Many of the families who work with Restore Justice were unwilling to be identified for fear that prison staff might retaliate and deny future visits to their loved ones.
"People shouldn't be afraid to speak out against injustice," said Fine. "It's time to introduce criminal justice reforms that ensure everyone is treated with fairness and empathy—not only those who are incarcerated, but also the people who love them."
Senate Bill 2311 advanced out of the Senate State Government Committee and now goes before the full Senate.
Category: Press Releases