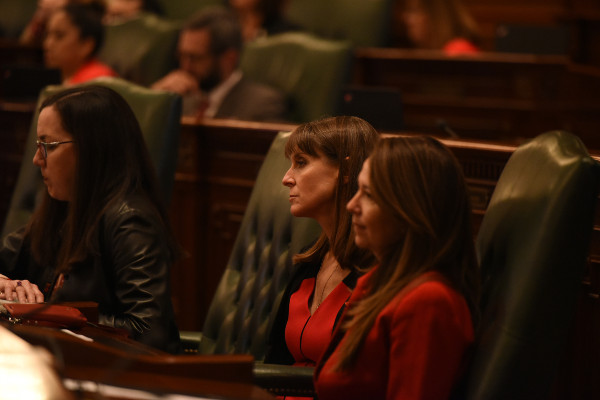 SPRINGFIELD – In response to Gov. JB Pritzker's budget address today, State Senator Laura Fine (D-Glenview) issued the following statement:
"I was heartened to hear Gov. Pritzker reaffirm his commitment to reforming our state's juvenile justice system in his budget proposal.
"For too long, the incarceration of children has caused lasting harm to families and communities across the state. The lack of restorative justice alternatives available for these youths is a lost opportunity for progress and rehabilitation that has proven devastating for generations of Illinoisans.
"To begin the healing process, we must begin to reform the way our justice system treats juvenile offenders. A budget that invests in court diversion and restorative justice programs is the first step toward long-term recovery for our families, our neighborhoods and our state.
"I support a budget that provides much needed funding to our Department of Juvenile Justice and starts Illinois on the path toward a criminal justice system that gives our youths the chance to reach their full potential."