Published: Tuesday, October 29, 2019 02:05 PM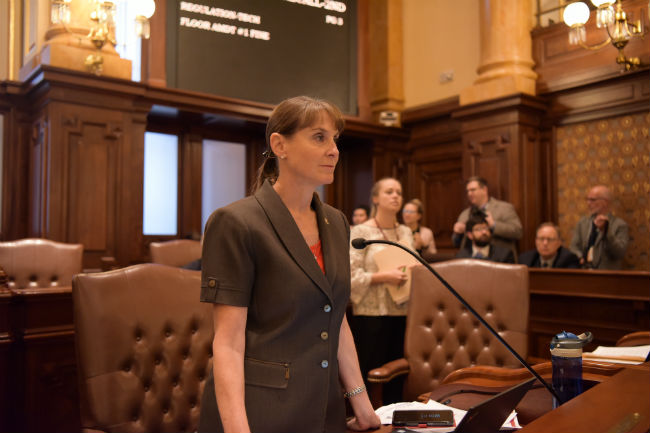 SPRINGFIELD – New legislation chief co-sponsored by Senator Laura Fine (D-Glenview) would give Illinois diabetics relief from the skyrocketing costs of insulin.
"Prescription drug companies have burdened diabetics and their families with prohibitive costs for too long. People have been forced to choose between paying their bills and getting the insulin they need," said Fine. "We are stepping up and putting a stop to the price gouging."
Senate Bill 667 caps patients' out-of-pocket costs for prescription insulin at $100 for a 30-day supply.
More than 30 million Americans have diabetes, and 7.4 million Americans require prescription insulin every day to survive, according to the American Diabetes Association. However, the price of insulin has risen sharply in recent years, driving many patients to sacrifice other daily needs to pay for insulin or to ration their supply.
The legislation would make Illinois the second state to cap prescription insulin co-payments.
"Diabetics should be able to afford life-saving insulin without having to sacrifice other needs," said Fine. "The cost of a prescription should never prevent them from leading happy, healthy lives."
The bill passed the Senate 48-7 and now heads to the House of Representatives.
Category: Press Releases