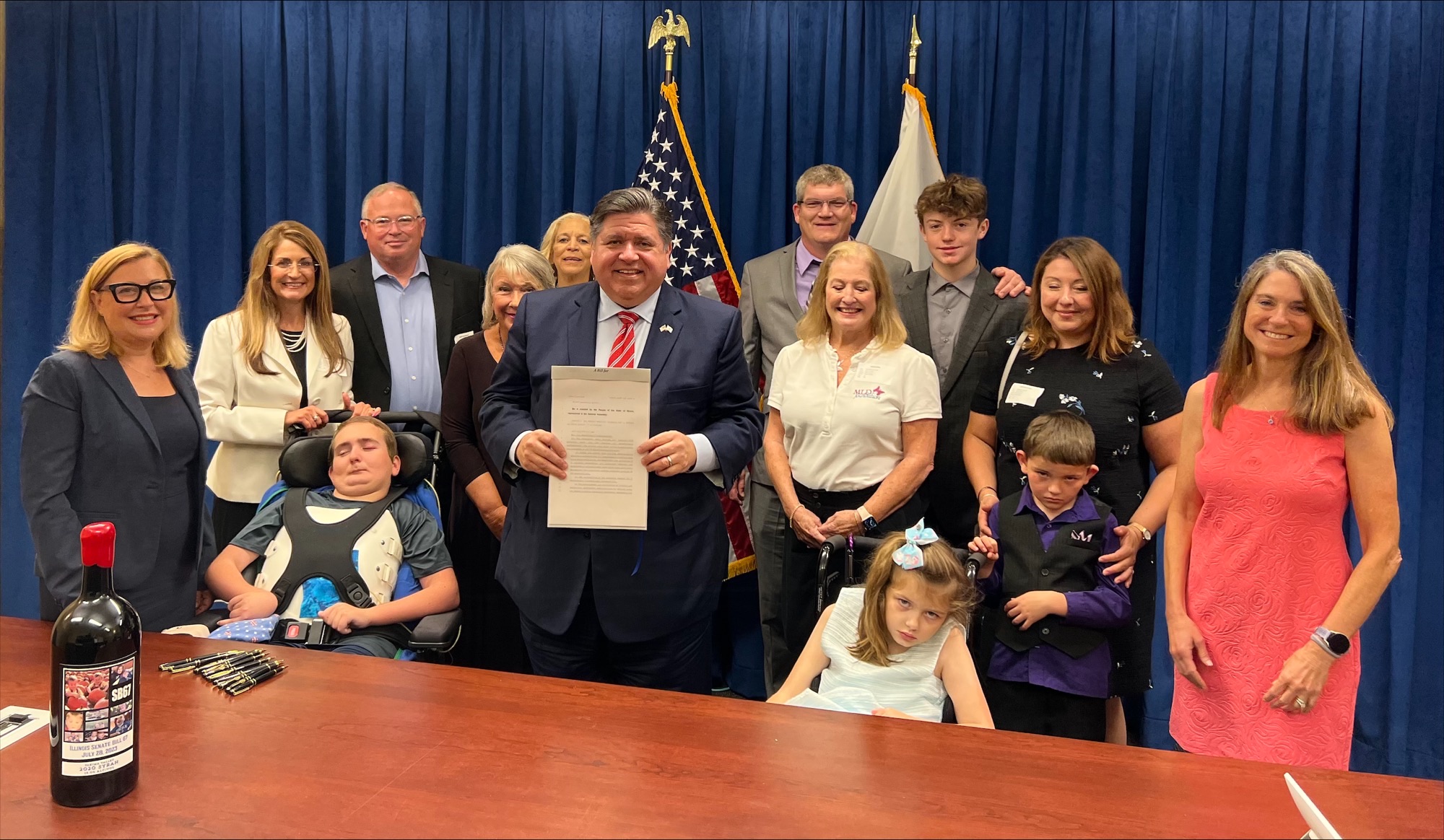 SPRINGFIELD – The Illinois Department of Public Health's Newborn Screening program will soon scan for Metachromatic Leukodystrophy, or MLD, a rare genetic disease, thanks to legislation from State Senator Laura Fine.
"Newborns are tested for a variety of disorders with the Newborn Screening Program so that caregivers can plan to support their child's treatment quickly," said Fine (D-Glenview). "Including MLD will ensure caregivers of children with MLD are also able to begin their treatment plans as soon as possible."
MLD is a genetic disorder leading to progressive loss of nervous system function and early death. Currently, MLD is diagnosed through a blood test looking for enzyme deficiency, a urine test or genetic testing. Additional tests can be conducted on those who show progressive symptoms of MLD. While there is no cure for MLD, diagnosing the disease early can lead to treatment options that make a significant difference in the patient's quality of life.
"Although there is no cure for MLD, having a diagnosis will allow children to receive care that can greatly improve their quality of life," said Fine. "Adding MLD to the newborn screening list will help families prepare the most effective treatment options to better support their child."
Senate Bill 67 was signed into law on Friday. It goes into effect on Jan. 1, 2024.