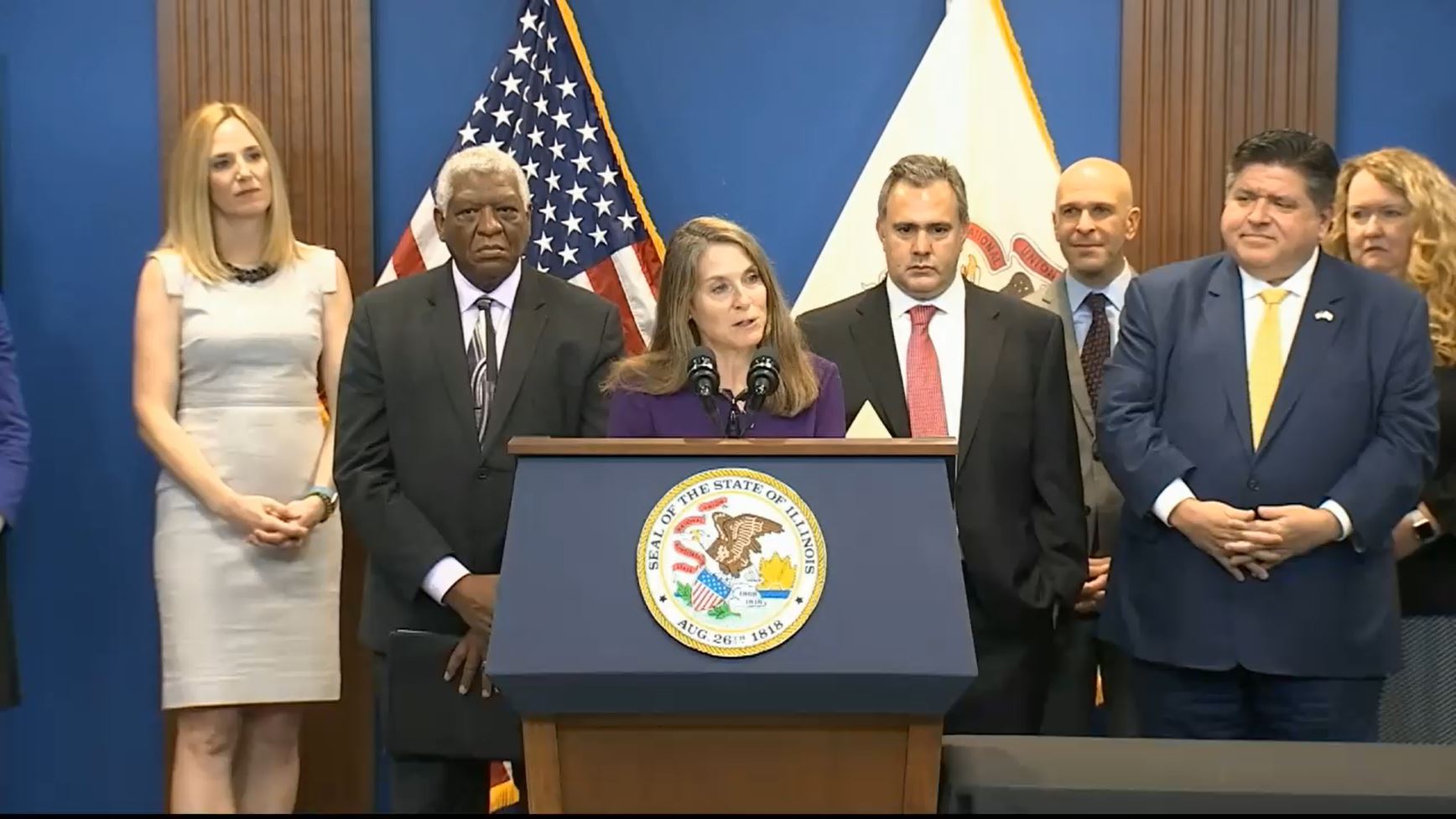 SPRINGFIELD – In an effort to protect consumers from rising health care costs, today Senator Fine's legislation, House Bill 2296, became law. The new law allows the state to review and approve or reject health insurance rate changes and make the process more transparent.
"Health insurers in Illinois have been able to increase their rates with few guard rails, making purchasing insurance inaccessible to many working Illinoisans and small businesses," said Fine (D-Glenview). "Under this law, the Department of Insurance will be able to reject unsubstantiated increases to make sure care is accessible and affordable for Illinois residents."
House Bill 2296 protects consumers by giving the Illinois Department of Insurance the authority to approve, modify or deny excessive premium rate increases for individuals and small businesses. The legislation also provides transparency in the process by which insurance companies change their rates by requiring DOI to post proposed rates on their website with space for members of the public to comment.
In addition, DOI will also publish an annual report on coverage, affordability and cost transparency to examine the trends of health care rates, as well as information on financial assistance for consumers and small businesses who have been struggling to stay open with rising costs of insurance for their families and employees.
"This is a great moment for Illinois health care consumers," said Stephani Becker, Associate Director of Healthcare Justice. "Affordable health insurance is a top concern - and this law will help shield people who buy insurance through the ACA Marketplace from skyrocketing health care costs. It will also hold insurers accountable for unjustified rate increases and ensure that the health insurance rate review process in Illinois is more equitable and transparent. We commend the legislators and Pritzker administration who worked tirelessly to reach an agreement on this consumer protection bill."
"Small businesses have been crushed by the escalating costs of health insurance," said Elliot Richardson, President of the Small Business Advocacy Council. "By passing this bill, legislators have taken a proactive step towards stabilizing and reducing the costs of health insurance for small businesses and their employees. This legislation also increases transparency so policymakers and the public can better understand what drives the costs of health insurance. We are thankful to Governor Pritzker and his team for their leadership with respect to passing this legislation. We are also thankful to the legislators that moved this bill forward. This is a big win for small businesses that want to provide affordable, quality health insurance to employees."
House Bill 2296 was signed into law on June 27th, 2023 and goes into effect for plans purchased in 2026.