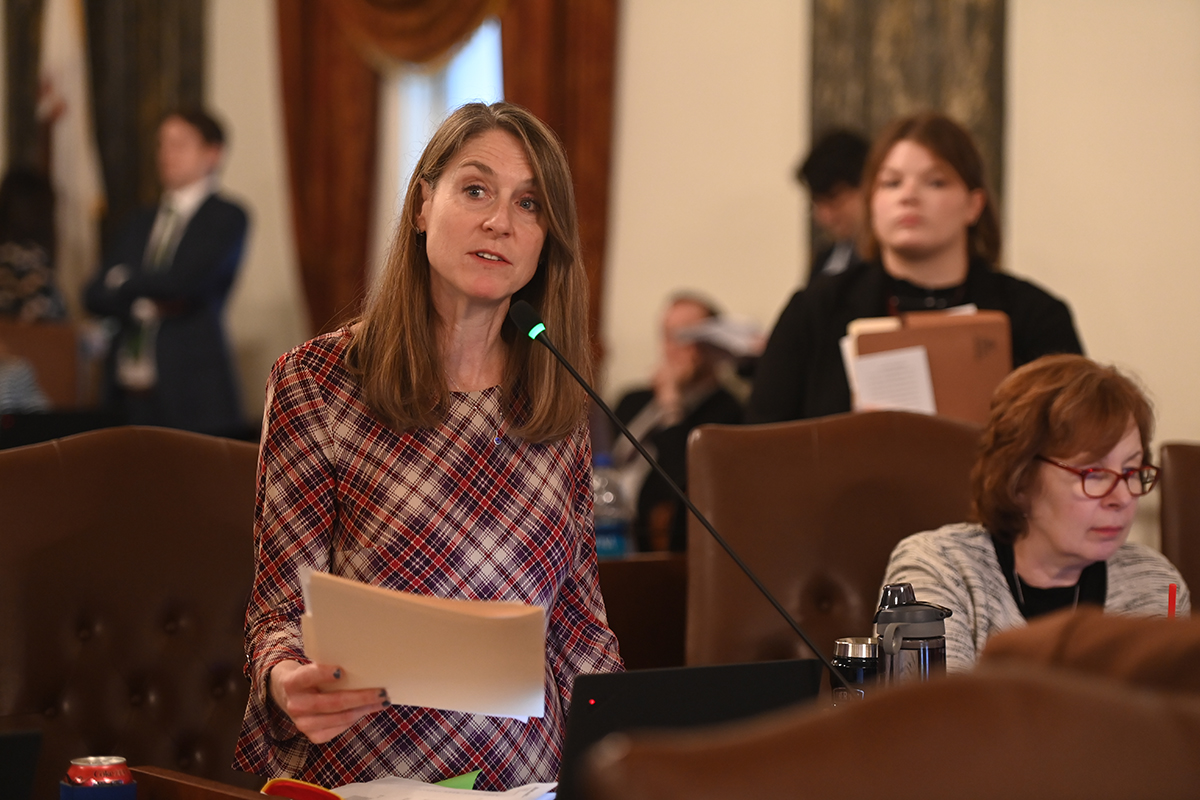 SPRINGFIELD – Obtaining official transcripts can be a roadblock for college and university students across Illinois if they owe a past-due debt to the institution, which can hamper their efforts to pursue post-graduate opportunities. State Senator Laura Fine's legislation, which would make official transcripts more accessible to students, passed the Senate on Friday.
"Students need their transcripts for a myriad of reasons after they graduate, including seeking employment to pay off their student debts. Without access to their transcript, they can lose out on many opportunities and take even longer to repay any debts they owe the university," said Fine (D-Glenview). "This initiative would give students the opportunity to pursue more post-grad opportunities and address their student debts quicker."
Senator Fine, a former college instructor, is a longtime advocate of supporting university students working to pay off their student debt. Last year, she passed legislation prohibiting universities from withholding transcripts from students with a past-due debt if the transcript is needed for a job application. This ensured students would be able to use their hard-earned transcripts to find a well-paying job, from which they could repay their debts to the university and pursue a career best suited to the skill set they developed in college.
Senate Bill 49 would expand on this legislation by requiring institutions to provide official transcripts to current or former students if the student requires the transcript to transfer to a different institution, to apply for financial aid, to join the U.S. Armed Forces or to pursue other post-secondary opportunities. The measure also would require higher education institutions to outline the process a current or former student must go through to obtain a transcript or diploma that has been withheld due to debt to the university — making sure students have a clear path to receive their transcripts if they are being withheld.
"With this initiative, students will be able to access their transcripts to pursue further education, apply for jobs or transfer to other institutions based on their achievements regardless of their debt because they have earned these academic successes," said Fine. "I am proud to sponsor this measure and support hardworking Illinois students."
Senate Bill 49 passed the Senate on Friday and now goes to the House for further consideration.