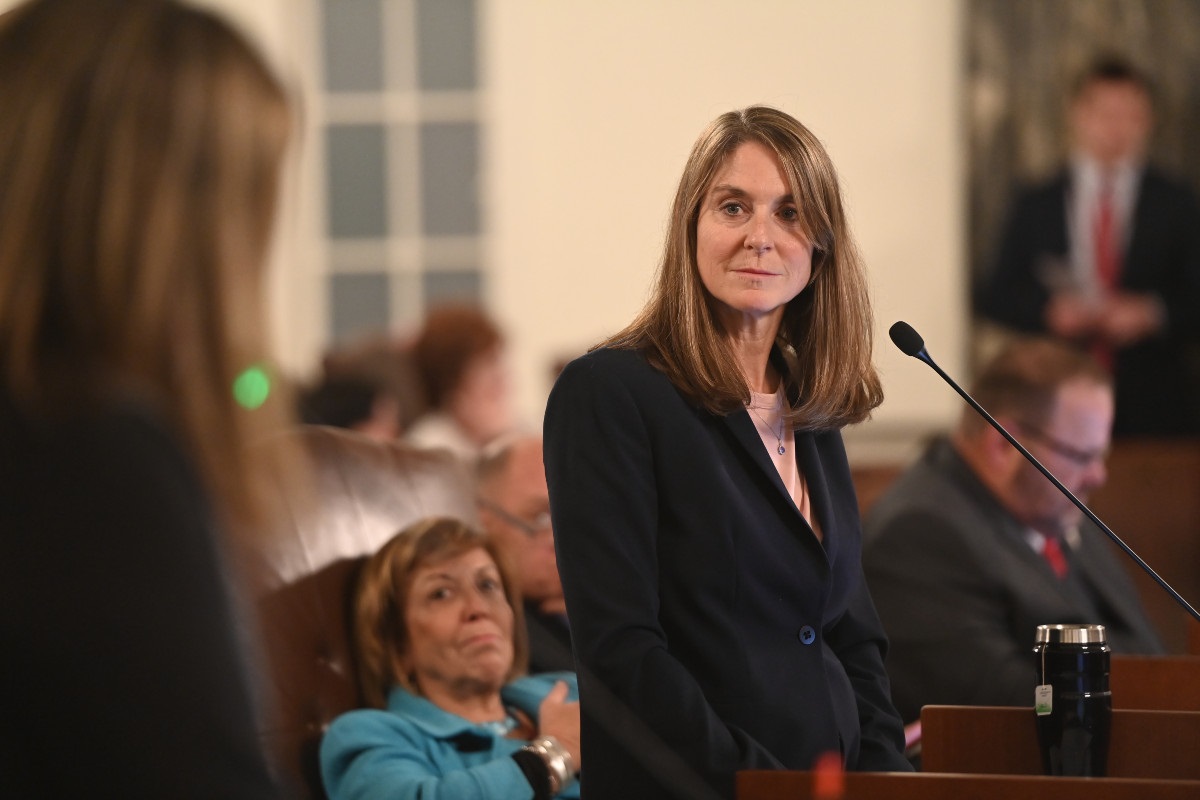 SPRINGFIELD – This morning, the Illinois Department of Human Services and Governor Pritzker announced their comprehensive plan to improve care at Choate Mental Health and Developmental Center. Following this announcement, State Senator Laura Fine and State Representative Lindsay LaPointe, chairs of the Mental Health Committees in the Senate and House respectively, responded to this plan.
"I am encouraged by the proposed changes from DHS. The safety of mental and behavioral health patients needs to be the top priority," said Senator Fine. "I applaud DHS and the Governor for announcing a plan that prioritizes patients. I look forward to continuing to collaborate with them and other partners to best support patients at Choate and their caregivers."
Equip for Equality, the independent, federally mandated Protection and Advocacy organization; the IDHS Inspector General; and the Illinois State Police have all been reviewing abuse and neglect allegations at Choate and making constructive recommendations to the state about the center's future. To address the issues found, DHS has proposed a comprehensive plan including:
Repurposing the Choate Mental Health and Developmental Center ("Choate") over three years in partnership with the SIU School of Medicine, and
Implementing new safety enhancements at Choate and across all state-operated developmental centers including appointing a chief resident safety officer, and
Expanding support for families and individuals to pursue opportunities for community-based living while continuing to invest in provider capacity.
In coordination with their families and guardians, and with support from the SIU School of Medicine, a majority of the current residents at the Choate Center in Anna who have intellectual and developmental disabilities will have the opportunity to transition into community-based settings or other state centers where they will receive comprehensive, personalized care.
During the next three years, portions of the Choate campus will be repurposed to meet patient capacity and other urgent state needs. Safe, gradual and carefully planned resident transitions will take place in close coordination with residents themselves, and their families and/or guardians. Resident well-being and dignity will guide every step of the process.
While this initiative will be carried out over several years, IDHS is taking additional, immediate action to protect resident safety, including hiring 10 new staff for the Office of the Inspector General and appointing Ryan Thomas IDHS' first-ever chief resident safety officer. IDHS is also partnering with the Illinois Council on Developmental Disabilities and the Arc of Illinois to launch a Family Liaison Team to support families, guardians and residents with questions and concerns about the change to provide peer support, resources and friendship for those experiencing fear and/or uncertainty.
"First and foremost, it's critical that the well-being and dignity of every resident of the Choate campus is prioritized during a thoughtful transition period," LaPointe said. "Upon hearing media reports of abuse this summer, I traveled to Choate and immediately got to work. I look forward to ongoing work with DHS and others to make this critical plan a reality, which includes relentlessly building up our community-based developmental disabilities system and shrinking our 14,000 person PUNS list."
Senator Fine and Representative LaPointe look forward to seeing this plan in action and collaborating with stakeholders to address issues at Choate.