Published: Friday, January 24, 2020 03:00 PM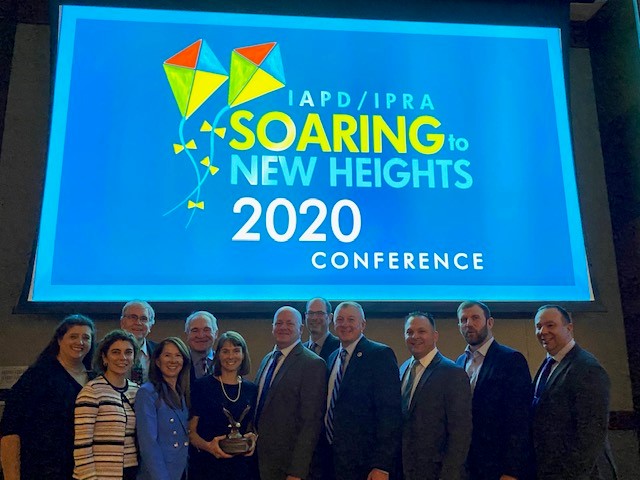 GLENVIEW – The Illinois Association of Park Districts (IAPD) awarded its Legislator of the Year Award to State Senator Laura Fine (D-Glenview) at its annual conference today.
"It is such an honor to receive this award from an organization whose goal is to improve the quality of lives in our communities," said Fine. "I am grateful our communities have so much to offer to improve our lifestyles and contribute to our health and well-being."
The IAPD is a nonprofit service, research and education organization that has served park districts, forest preserves, conservation, municipal park and recreation, and special recreation agencies since 1928. The association seeks to provide outstanding park and recreation opportunities, preserve natural resources and improve the quality of life for all Illinoisans.
Every year, the IAPD recognizes a legislator for their efforts to support and expand parks and recreation opportunities in Illinois. During her time in state government, Fine has supported numerous measures to advance environmental justice across the state, including establishing the Offshore Wind Energy Economic Development Policy Task Force and declaring Sept. 7, 2019, as Great Lakes Appreciation Day.
"It is always a privilege working with the Illinois Association of Park Districts. A healthy lifestyle is a happy lifestyle, and all you do nourishes the betterment of our communities," said Fine. "Thank you for this amazing honor."
Category: News